For First-Time Home Buyers, East Texas Is The Place To Be
There are many good reasons (personal and financial) to become a homeowner. If you've been renting, you've been adding to your landlord's equity rather than your own. You've also been stuck with your landlord's rules and regulations. Buying a first home is a great opportunity to start building your life, your way.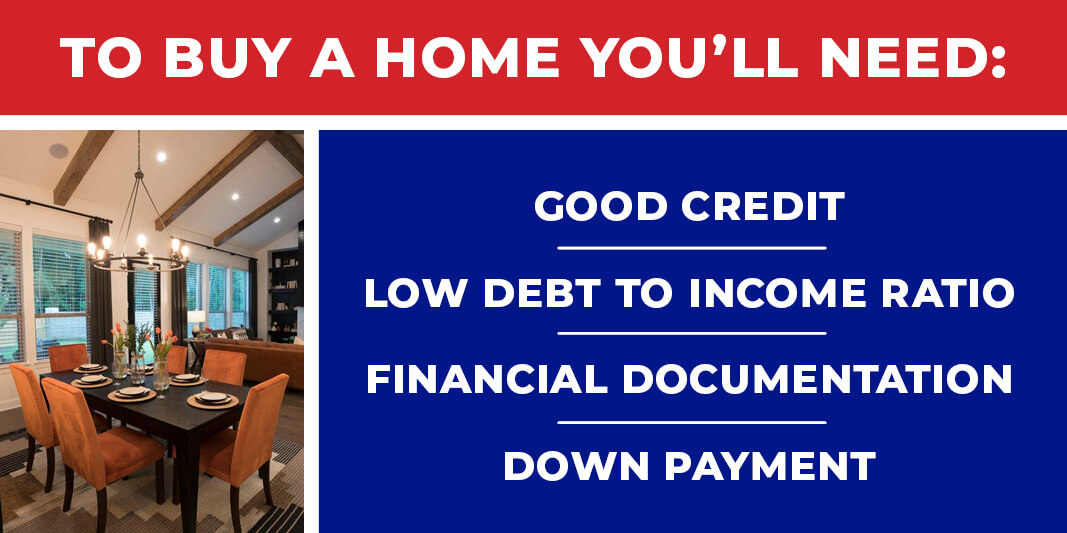 East Texas is an ideal place to start! The economy is booming, businesses are thriving, and new homes are everywhere. If you're ready, it's a good time to buy. All you need is:
Good Credit. Reasonably good credit is the best place to start. You'll need a score of at least 620 for most conventional loans.
Low Debt To Income Ratio. This refers to how much money you owe in relation to how much you make. Lenders want to know you won't have trouble paying your mortgage.
Financial Documentation. Lenders need certain documents to approve a loan. Pay stubs, tax records, credit reports and debt documentation are just a few of the financial documents you will need.
Down Payment. Most conventional loans require 20% of the purchase price as a down payment. There are other options that require less, so discuss all the financial tools available with your lender.

One thing to remember is that WHERE you live has a definite impact on WHAT you can afford. Homes in Texas have one of the lowest costs per square foot in the country when compared to other states in the U.S. Why? Lots of available land and a lower cost of living.
While overall home prices in Texas are more reasonable than in other places, you may notice that home prices vary wildly throughout the state. Obviously, more developed, populous areas such as DFW, San Antonio or Houston will have higher home prices because the cost of living in a more urban area is higher.
Luckily, East Texas is still in a sweet spot — with plenty of buildable land and a healthy economy, but not too many people. In addition to offering a more reasonable cost of living, the quality of life in East Texas is unparalleled. It is home to some of the best outdoor recreation in the state - especially if you like camping, fishing, and hiking!
East Texas features a wide variety of outdoor recreation sites, from Upper East Texas down to the Gulf Coast. There are a variety of national, state, and local parks with plenty to interest everyone, including Tyler State Park, Martin Creek Lake & State Park, Minneola Nature Preserve, and Davy Crockett National Forest. Go camping, explore the trails, go canoeing and kayaking on the lakes, or partake of the area's fave pastime: BASS FISHING!
East Texas has been overwhelmingly blessed when it comes to good bass fishing lakes. In fact, East Texas lakes are renowned for being dependable year after year. The East Texas Region is home to no fewer than three of the top bass lakes in the U.S.: Sam Rayburn Reservoir; Lakes Fork Reservoir; and Toledo Bend Reservoir.
East Texas also has an array of fun, unique and interesting towns, from Palestine which has the Museum For East Texas Culture and Dogwood Junction Family Fun Park, to Tyler, the Rose Capital of the United States, as well as the home of the Tyler Museum of Art, and the Historic Aviation Memorial Museum.
The city of Longview is packed with entertainment for all ages: golfing at the Challenge at Oak Forest, culture at the Gregg County Historical Museum or the Longview Museum of Fine Arts, and classical music at the Longview Symphony or Opera East Texas. The city of Beaumont is the site of the first oil discovery in Texas. The town of Jacksonville is home to the Cherokee Trace Drive-Thru Safari where you can see zebras, the African longhorn cow, and Indian antelope.
Browse the Best Homes for Sale in East Texas!
If we've piqued your interest in living in East Texas, then it's time to look at homes for sale in East Texas. Conaway Homes has a variety of homes and communities throughout East Texas. One-and two-story single-family homes that are sure to fit your lifestyle and budget. Communities that are conveniently located in highly-rated school districts.
Our homes range from three to five bedrooms, 1,300 to 2,600 square feet. They feature an array of desirable features, from spacious front porches to gourmet kitchens to main floor primary suites. There's definitely a home that will meet your needs. Currently, there are a variety of homes for sale in Bullard, Flint, Lindale, Longview, and Whitehouse. Ideal for first-time homebuyers, prices range from the mid $200's to the low $500's.
The Pros of Buying in East Texas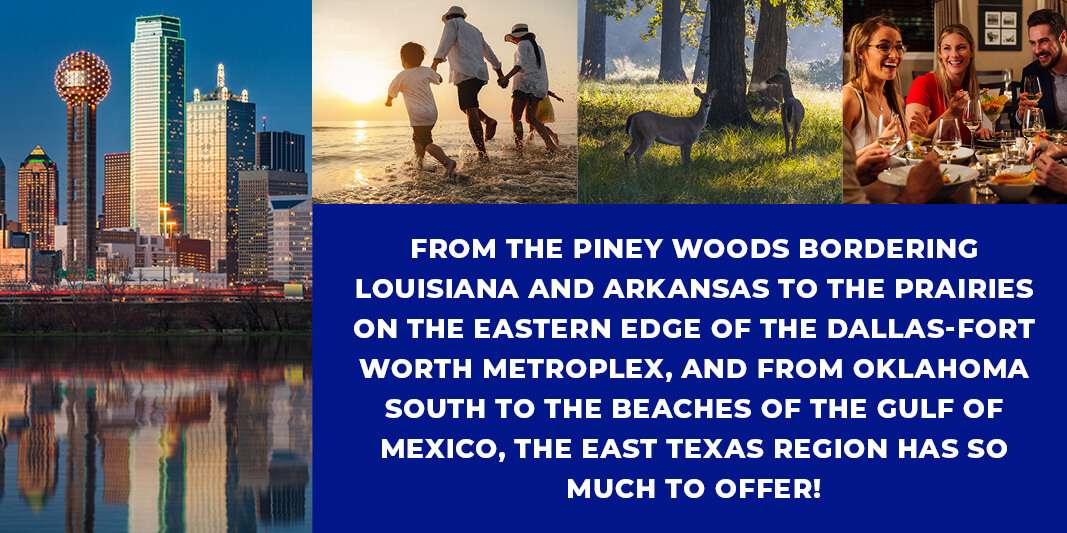 Ranging from the piney woods bordering Louisiana and Arkansas to the prairies on the eastern edge of the Dallas-Fort Worth Metroplex, from Oklahoma south to the beaches of the Gulf of Mexico, the East Texas region has so much to offer! With a reasonable cost of living and plenty to do, it's no wonder that so many people are making the move to the East Texas area.
Conaway Homes provides home buyers with a variety of choices in homes and communities in the East Texas area. All of our communities are located near schools, shopping, and restaurants, and have easy access to local highways, businesses, and area attractions.
If you're considering buying your first home, take a closer look at fascinating East Texas. With a lower cost of living, affordable housing, and plenty of open space, it's no wonder it's the hottest spot in the Lone Star State!
When you're ready to make your move, or if you have questions, connect with us.